We love updates, here are a few from the families of BFR dogs that found fantastic homes....
Bonnie
Hi Linda,
Sorry that this has taken a while; I was trying to get Rose to write it herself. Here is a quick story:
"Hi, my name is Rose and Bonnie is my companion dog, who helps me with my depression and sensory issues. I can cuddle her when I'm sad and she licks me to make me feel better. She feels soft, and patting her makes me feel calm. Hugging her feels so nice. She is a good sensory dog who makes me happy." Proving, yet again, that fur and 4 legs is the best therapy!
Thanks so much Linda for all that you do.
I hope Basil found / finds a forever home.
Cheers
Sally, Rosie and Bonnie
Hello BFR,
We thought it was overdue to give you all an update of Liana and how she is going. We adopted Liana on 3 March 2014 and she has changed our lives.
Over the last two and a bit years we have seen Liana grow and become more and more comfortable. Fortunately, not long after adopting her we enrolled in a great training school which focuses on teaching humans to understand dog communication and body language. This allowed us to have a closer relationship with her and ultimately lead to us being able to recognise and seek treatment for both physical pain related issues and anxiety related issues before they became chronic. While these two issues are still apparent, they are being managed with the help of a veterinary behaviourist and we are continually seeing Liana become a more and more confident dog than what she was when she was first adopted.
An average day for Liana consists of:
- sitting in the morning sun next to the cat Sam
- burying her bear in a different location in the yard
- sitting on her mat when we eat breakfast in the hope that this good behaviour will get her some food
- interrupting our work days (when we work from home) to get pats, cuddles or play
- figuring out why we keep hiding treats throughout the house and then ask her to 'go find it' (She probably thinks we have a memory issue).
- going for sunset walks in a park or forest
- snoring on the couch
- going to bed early (more snoring)
- looking sad if we ask her to get off our bed so we can fit
Going to the dog training school with Liana led my partner Tara to pursue a career in dog training and she now manages puppy classes for Assistance Dogs Australia. Because Liana has grown so much, she is also now more comfortable around other dogs which means that she is starting to play more and more with other dogs. Only in the last two months we have noticed that she has started to play by herself with some of her favourite toys. This is something that we didn't realise was absent from her behaviour until it started occurring.
When Liana came to us, she was anxious, dog reactive, pulled on her lead, was scared to have a bath, was scared to be in the car, was scared to be handled and have her nails clipped. Now, with a lot of work, love, patience and food: she likes car journeys as she knows that they result in park walks; she is able to walk on a loose lead; she is able to have her nails clipped without being scared and we can distract her long enough to bath her when needed. Liana has also grown in confidence by doing some problem solving training such as learning to push a door bell, learning to close cupboards, learning to get food out of all the different types of food dispensing toys, finding treats with her sense of smell.
For us, Liana has become an integral part of our lives and it is difficult to imagine life before her. We want to thank everyone who was involved in her rescue and care up until the point that we adopted her. She is a very special lady (who is currently snoring on the couch).
We have attached plenty of photos showing her life over the past couple of years.
Again, thank you for all you do and for giving our special lady a second chance and us a new member of the family.
Thor, Tara, Liana and Sam the cat
Some photos of our babies!!! Both dogs have had lots of training and have participated in agility lessons as well! Kira gets into bed with us every morning at 6am and Sheldon is as bouncy as ever- he loves sleeping on our outside table!
We were foster failures from best friends rescue and ended up adopting Nathaniel, our gorgeous German spitz, and two cats (in the days bfr adopted cats). Nearly 10 years later they are still all going well and we couldn't imagine life without them. Here is a photo of Nathy taken a couple of days ago. For a senior dog of 13 he still acts like a puppy at times and loves a play. He never leaves my side and is my little shadow. He has brought so much joy and happiness to our lives.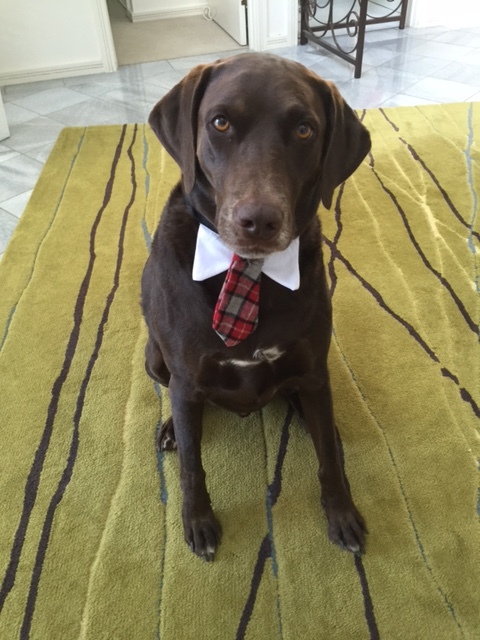 This is Blinky. We rescued him 1st June 2012. We love him to bits and couldn't imagine life without him. Don't let that innocent face fool you??.
Hi this Arlee we adopted him through your organisation 4 years ago. He is doing very well he enjoys playing with his rope toy and big sister Maddie as well as cuddles and walks, I have about a million photos of him he loves the camera he is full of personality and is very happy we are so lucky we found him. Thank you from Dani and Cameron